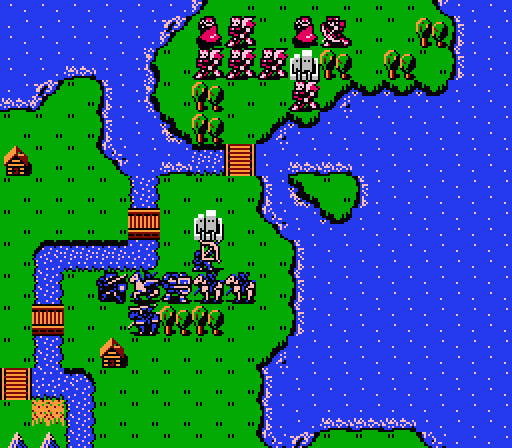 This is the place, milord.


Oh. Is it? Good. Thought we'd never make it.


But I guess everything will be alright. Now that we're at the place.








What place?


A second group of pirates has mobilised to block our path. We are to engage them here.

Two squads, and Grunian knights amongst them. It seems they've had ample time to prepare.


They'd probably have had less time if someone would stop being so old.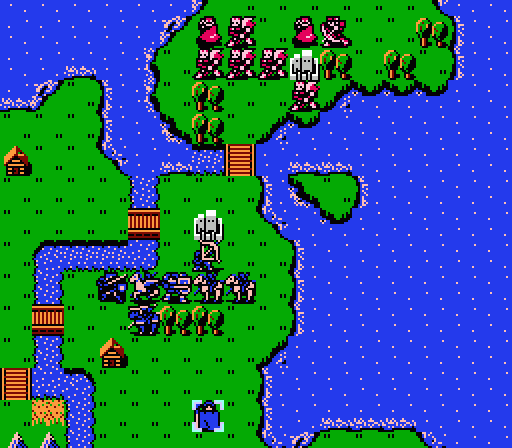 *pant* *wheeze* *status asthmaticus*


Sire. Perhaps you'll recall Father Riff complaining of arthritic feet.


Yeah?


...is milord familiar with this malady?


It's something old people get. To piss me off.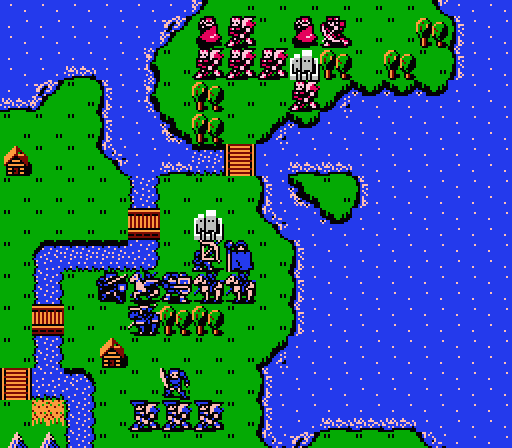 Someone is approaching, sire.


A good someone or a bad someone?


I believe it's the mercenary we were promised. He matches the description.


Yo! Oguma and his merry band here, ready to wreck any dude you want wrecked.


Any dude?


Any dude.


How about that dude?


...what dude?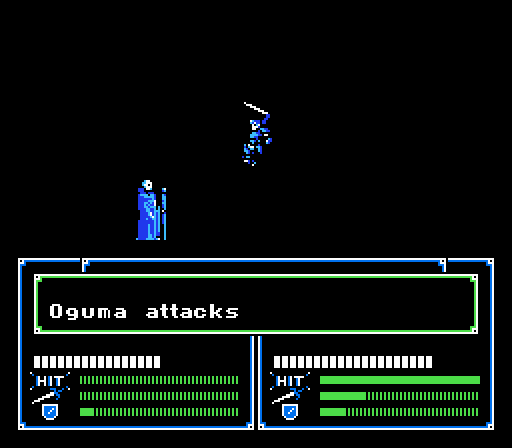 LORD PROTECT YOUR HUMBLE SERVARGHAARGGH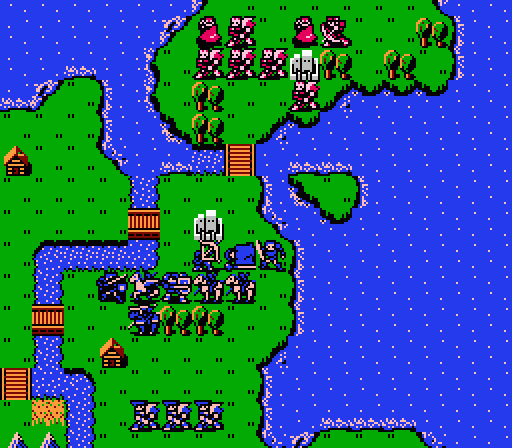 Any dude.


I like this guy.


Jeigan?


Sire?


I like this guy.


I shall make a note.


What about these other folks?


These are my men...


Barts...


Maji...


And Saji.


...


So...you're brothers, right?


No.


What gave you that idea?


Yeah, I'm not doing this. Oguma, you're with me. The other three are not.

I'm with you too, right?


Of course you are.

Jeigan! Tactics!


The enemy approaches from two directions, sire. With these numbers, a full charge would be ill-advised. I would suggest dividing our forces and stationing them at choke points.



Then we wait for our foes to come to us.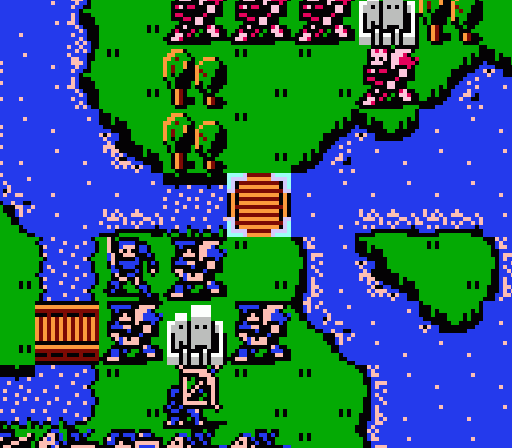 wait for our foes to come to us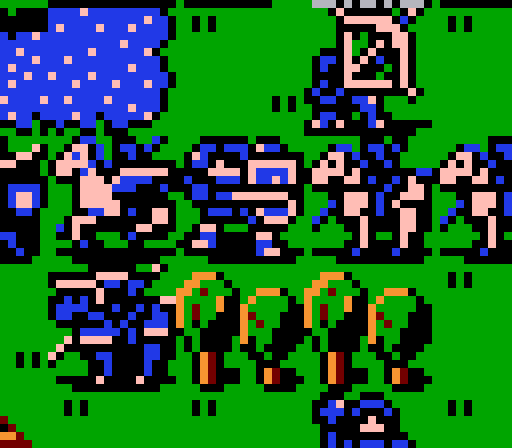 chokepoint


foes


come to us





Doga will choke this point.


What? Oh, yeah. Sure. You and Gordon.


Wheee!


...


Kain, you and Abel head along the south bridge. The rest of us will take the north one.


Riff?


urrrgh


Get your act together.


God drat.


Let's roll!

IT


BEGINS
Isn't this romantic, Marthipan? The two of us, fighting side by side, shackled together by the wild whims of war!


So how long have you been in the merc business?


How long have you been in the prince business?

Marthipan?


Um. Since I was born.


There you go.


...you were a mercenary since birth?


Wreckin' dudes straight from the crib.


Speaking of which.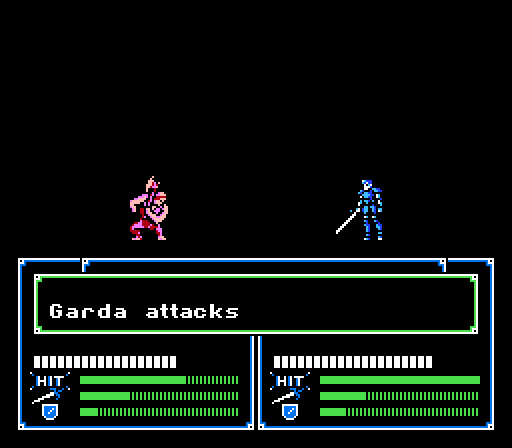 ...


Jeigan! Why aren't you this cool?

Ahaha.

Yes.

Yes, I don't think I'm okay with this.

Have pity on a helpless priest! I will speak to God of your mercy!


how do you know i'm religious


A-are you?


no

fucker

Our healer's getting punked!


Punk back! Doga is occupied!


Oh, I've got it covered. I'm just saying, it's pretty funny. You should watch.


AAARGH!


tee hee


he bald

Hold up, lads. Someone just broke off from the northern force. Looks like he's trying to jump the prince.


Ooh! Ooh! Let me get him!

Oh god. I think he's going to say it.


He is.


He's seriously going to say it. He's been saving it for months and now's his chance.


I can't listen to this. Tell me when he's done.

Do you mind if I axe you a question?


No. Go ahead.


Oh, you


You actually responded.








Wasn't really prepared for that.


We can do it again, if you want.


No, it's cool. I think it'll still work if I hit you.


I'm not here to fight. I just want to talk to Prince Marth.


What?


I'm going to ask if he'd let me join him. I'm sick of this life. Sick of hearing the screams of innocent people. Sick of fighting over plunder and spoils. This is my chance to do something honest with myself.


don't do this to me man


we can salvage this


please

How'd it go?


I'd rather not talk about it.

Press the attack! We need only kill the prince!

You stay away from my Marthipan!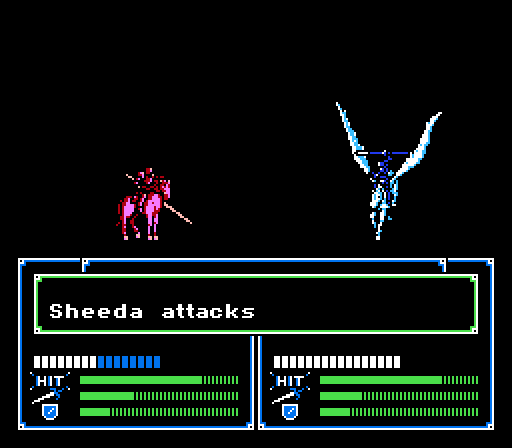 DEATH FROM ABOVE!


Oh, you spear-chucking tart! Get down here and fight properly!

Nuh-uh!


this is bullshit this isn't even fair


cheapass bitch
Marthipan! Did you see-


Jeigan! Oguma! That guy is far too close to my delicate flesh!


I shall remedy that forthwith, sire.


One order of beaten rear end, coming up.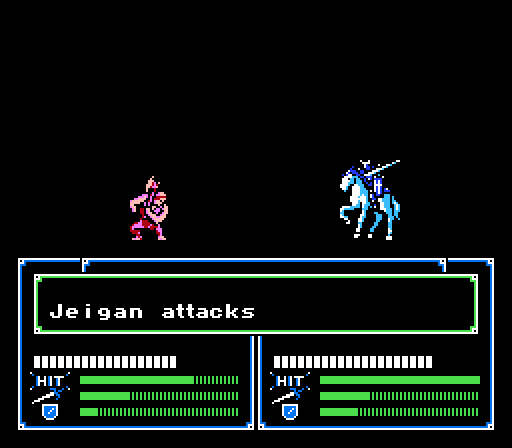 Nice!


Jeigan, I take it back. You're kind of cool.


Much obliged, milord.


Still not as cool as Og, though.


Og?


Can I call you Og?


Aw heck, why not?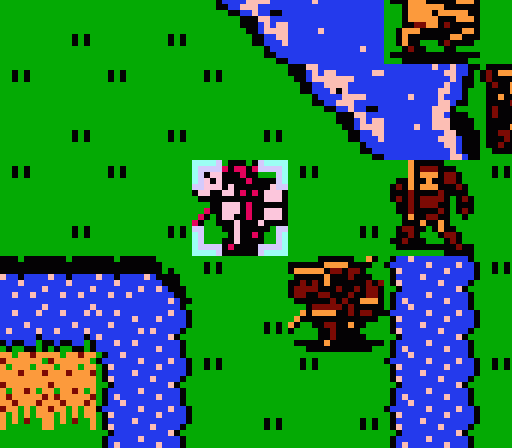 Crap. This isn't working. I'm gone.


Well hell. I guess we can't get him then.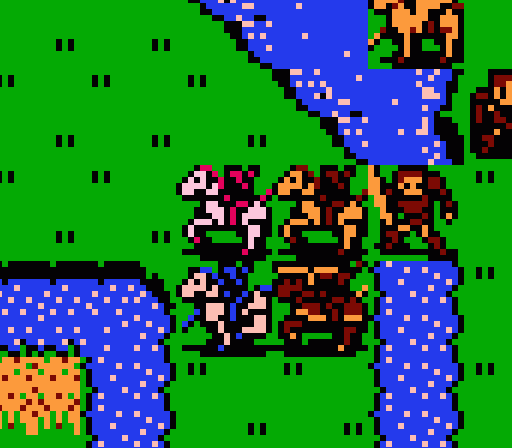 Seeing as he's gone and all.


Where did you-


Too bad. I've got an itchy lance.


Looks like we'll just have to find someone else.


Sucks to be us.


...


Are you seriously letting me go? 'Cause I'm gonna go. I really am.


Letting you go? I thought you were already gone.


I don't think he is gone, you know. I think he lied.


Well. That's different, isn't it?

What the hell?! Who let this guy sneak up on me?! There's a gallows with your name on it!


Like, I'm literally going to carve your name into it! Whoever it was!








OWN UP!

So go do it! What's stopping you?


I want to enter your service, my liege. I would gladly fight in your name.


Oh.


Seriously? Without even being ordered to? That's a new one.


Jeigan! Fetch the blue paint.

We stopped using the lead-based stuff, right? 'Cause that was causing some problems.


Was it?


Didn't you get the memo?


I'm afraid not, milord.


I bet I wrote it down and then didn't leave it out. I'm always doing that.


So...regarding this gentleman?


Ah, who cares. What's he gonna do, sue me?








see he can't because i'm the prince


Quite.


Hey, look! Another village to pillage!


...


Jeigan!


Sire?


"Village" rhymes with "pillage"!


Indeed it does.


Ha ha, that's awesome. I never even noticed that.


Excuse me. I couldn't help but overhear. You're going to pillage this place?


Till it bleeds.


But...but the whole reason I joined you was to escape piracy.


Should probably lose the bandana, then. I mean, drat. You might as well just have a big sign that says "PIRATE".


With an arrow.


Pointed at you.


...


Anyway, I've got some dregs to extort. Wanna help?


Gonna kill that stupid merc. Gonna kill him dead.


I can go eight days without sleeping, Mr. Mercenary. How long can you go? Can you go eight days? We'll find out soon. Yes we...

...hey, I think I recognise that kid.

Sheeda! I mean, princess! What are you doing here?

What are you doing here? Don't tell me you're with those horrible pirates!


I...I'm sorry, princess. I really, really needed the money.

Why?


My mother's sick. I didn't know what to do. She'll die unless she gets some medicine, but it's so expensive, and...and...

Oh! Well, that's no problem. If you joined us, I'm sure my Marthipan would be happy to pay you.


Would he?

Of course! I'll ask him for you.
MARTHIPAAAN!


WHAT?

CAN MY FRIEND HAVE SOME MONEY FOR HIS MOMMY'S MEDICINE?


gently caress NO!

He says he'll think about it.


...he said "gently caress no."


I heard him.

Kashim. Sweetie. You might notice that I'm quite protective of my Marthipan. You might also notice that only three of you are still alive.

If you don't turn your coat, right now, you will die like a stuck little piglet.

Oink oink.


I...uh...

Say it.


...oink oink.

You will die like that.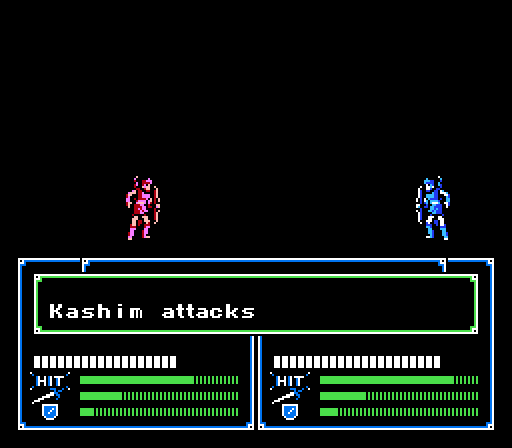 There's a good boy.

...


Okay. Mistake one, calling me "Aritian man." Mistake two, making demands of me. Mistake three, committing mistakes one and two while being an unwashed, low-born yokel. The only way you could have made this worse for yourself is if you'd dropped trou right here and pissed in my eye.


Do you want to piss in my eye? It's not too late! Might as well round it off!


Perhaps you might explain to the prince who this "Rena" is?


Whip it out, peasant!


Rena's the village cleric, see. She took a trip up Devil's Mountain and hasn't co-


Wait. Cleric? As in staff-waving healy magic cleric?


Aye.


...yeah, sure. We'll, uh, rescue her. No problem.

Jeigan? I just got paid to conscript someone.


A good day, sire.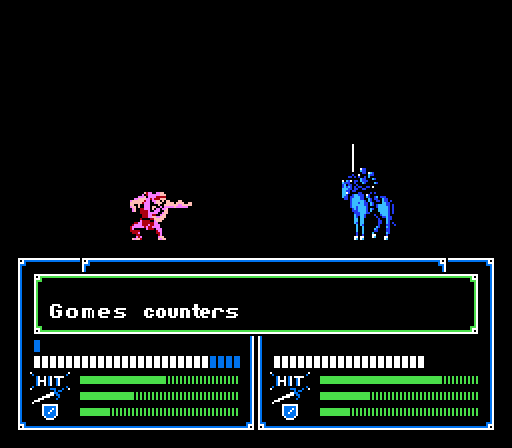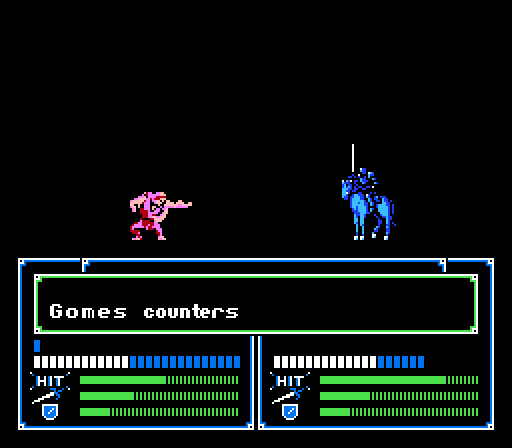 You suck!


HELP HOW DO I THROW AN AXE


You suck!


DO I HOLD IT BY THE SHARP BIT OR WHAT


I'D ASK MY FRIENDS BUT THEY ARE ALL DEAD


UNGHHHH


BLUUUUUUH


god you two are loving douchebags

All clear?


All clear, sire.


Same.


Oh, hey Doga. How'd it g-hoooooly poo poo that's a lot of entrails.


Fret not. None are Doga's.


Yeah, I...kinda figured.


blrk


What happened to him?


Hatchet in the face.


hng


Is he still good to travel?


I dunno. Why don't you...axe him yourself?


OH YOU LITTLE BASTARD


Barts!


YOU LITTLE poo poo


Leave it, mate! It's not worth it!

Uh oh. Bandits who are bandits. Definitely the worst kind of bandit.


A skilled man named Navarre's especially dangerous. Please be careful. We'll pray for your safety.

Where are we actually going again?


Devil Mountain, sire.


Yeah, but that's just on the way. Where are we actually going?


...I'm sure that will become apparent.


Eventually.